Complete Film Production Services
     Up until recently, the only way to capture aerial footage was by rigging cables or by contracting a full helicopter crew when cables weren't viable. Although helicopter footage continues to make sense in some scenarios, drone capabilities have been widely adopted as a budget friendly and versatile option. Jordan Production Film Services was one of the first film producers in Jordan to offer drone technology for film producers.
A barrier which foreign producers may not be aware of is the intense number of permits and regulations required to operate a drone in Jordan. Indeed, it is highly regulated and an arduous process to those unfamiliar with the necessary channels and bureaucracies in Jordan.
     However, Jordan Production Film Services has the connections, knows who to speak with and the required permits to facilitate your film production requirements. Weeks' worth of waiting for permits to be approved can often be expedited with a simple call from our team. 
     Get in touch now and tell us about your upcoming shoot. We'll take it from there.
One Kingdom, Many Opportunities
Tel:
+962 6566 6604
+962 6566 5004
Mobile:
+962 79 888 8388
Fax:
+962 6566 5003
Email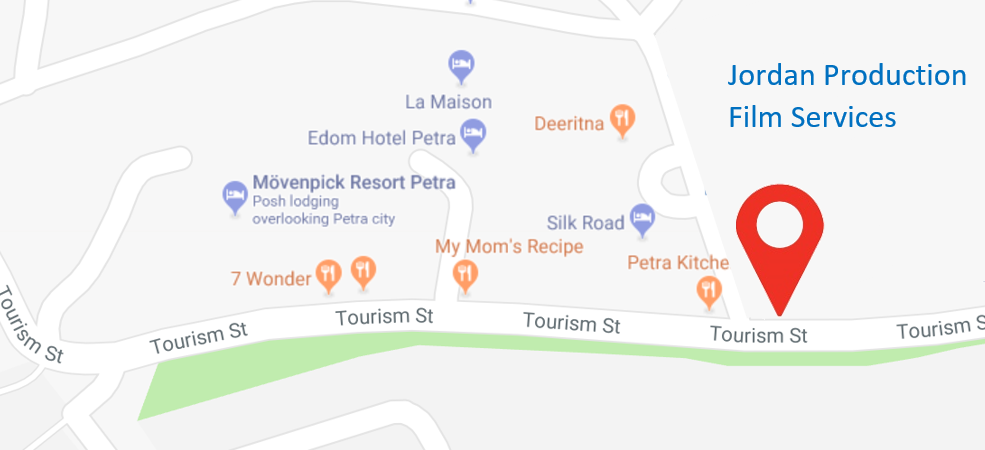 Jordan Production Petra Office
Tourism St, Wadi Musa, Jordan